← Back
The Book of Longings
by Sue Monk Kidd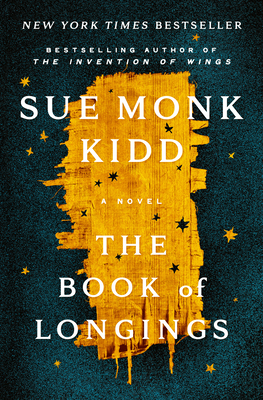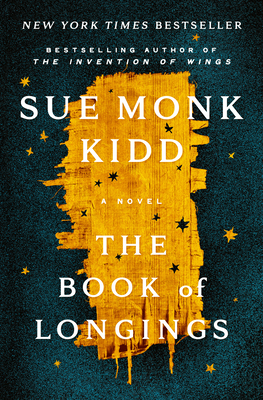 Murder
Violence
Torture
Misogyny
Confinement
Violent medical trauma
Infant death
Suicide
Sex slavery (mentioned)
Sex (off-page)
Sexual assault (off-page)
All my life, longings lived inside me, rising up like nocturnes to wail and sing through the night. That my husband bent his heart to mine on our thin straw mat and listened was the kindness I most loved in him. What he heard was my life begging to be born.
Our one true God dwelled inside the Holy of Holies in the Temple at Jerusalem, and I was sure it was impious to speak of a similar place existing inside humans, and worse still to suggest that yearnings inside girls like me had intimations of divinity. It was the most beautiful, wicked blasphemy I'd ever heard. I could not sleep that night for the ecstacy of it.
"Remember when I told you that in your heart there is a holy of holies, and in this room dwells your secret longing? Well, my longing was to be free of him. I begged God to grant me this, to take Ruebel's life if he must as the just price for his transgressions. I inscribed the prayer on my incantation bowl and sang it every day. If God were a wife, she would have acted sooner."
Return to your longing. It will teach you everything.
I risked everything, but I couldn't stop myself from writing her story. I filled both papyri. Grief and anger streamed from my fingers. The anger made me brave and the grief made me sure.
I felt like a bird waiting for the stone to fly from the slingshot.
Overhead, the black magnitude, the shining, breakable world. Yaltha had made a crack in my certaintly about God and his workings. I felt it give way and a crevasse open.
Jesus's capacity for mercy baffled me. I didn't know if I could give up the wrongs my father had done, the way I hauled them around like an ossuary of precious old bones. Jesus made it seem as if one could just lay them down.

He turned on his side to face me and I felt that he saw deep inside me. He said, "I bless the largeness in you, Ana."

"And I bless yours," I told him.

Then he rose and, opening the door, stared toward the valley with the same deep, pure gaze he'd cast on me. I went to stand beside him and looked in the same direction as he, and it seemed for an instant I saw the world as he did, orphaned and broken and staggeringly beautiful, a thing to be held and put back right.

Of all the emotions, hope was the most mysterious. It grew like the blue lotus, snaking up from muddy hearts, beautiful while it lasted.
Glancing behind me, I saw that the few who'd remained to walk with him were women. Where were these disciples of his? The fishermen? The men? Were we women the only ones with hearts large enough to hold such anguish?
There was a sound like a rush of wings in the blackish clouds, and I knew his spirit had left him. I imagined it like a great flock of birds, soaring, scattering, coming to rest everywhere.